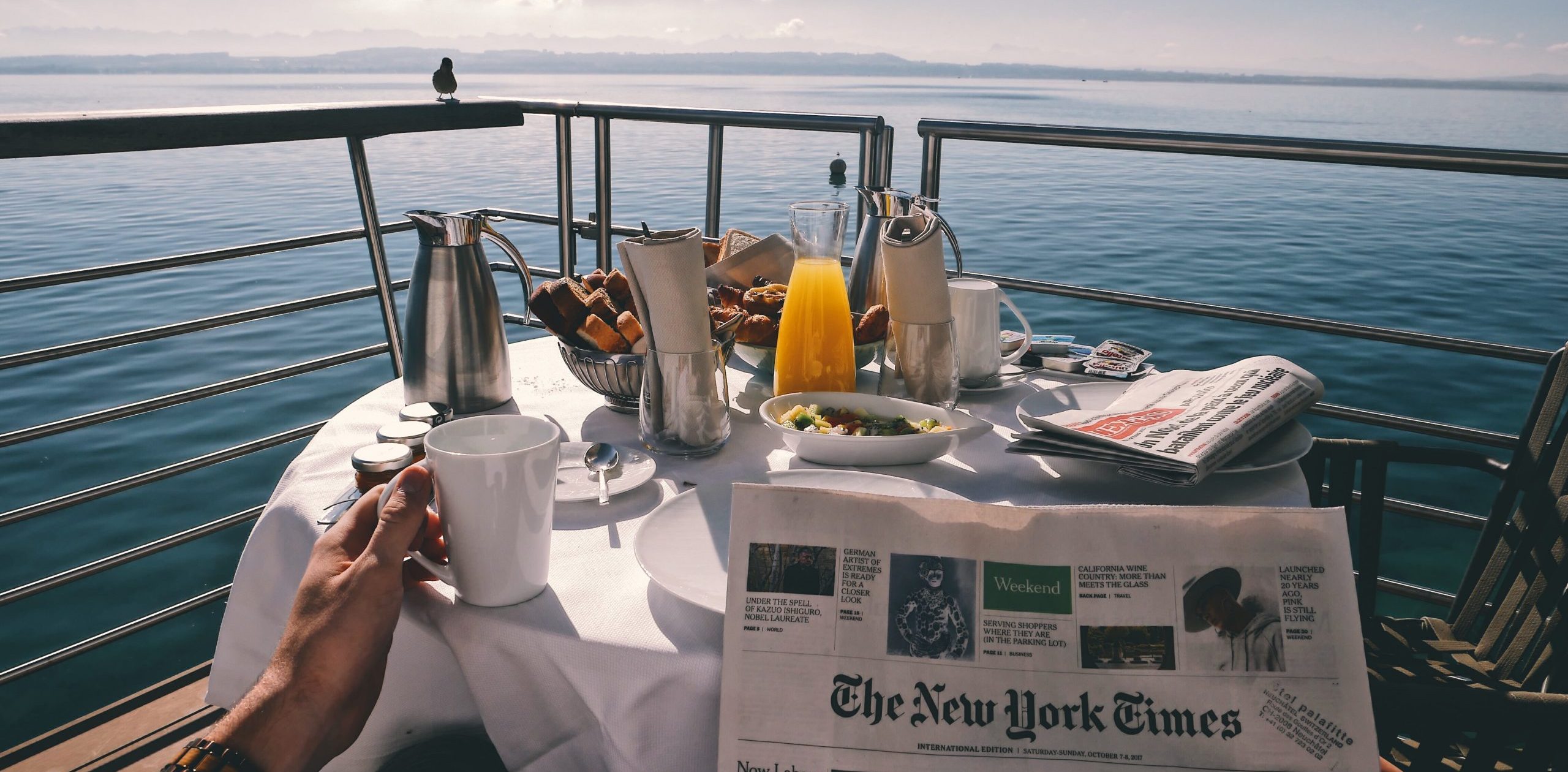 Igniting passion to fuel remarkable
client experiences
Covet PR is a nationally recognized PR agency devoted to healthy consumer food, beverage, beauty, and lifestyle brands. Deeply rooted in all things wellness, our team of public relations experts stays ahead of the trends to catapult industry innovators to become household names through innovative strategies and a modern approach to media relations. Combining expertise, media relationships, and hustle across our office coast to coast, we design creative and custom strategies for traditional and new media platforms; compelling influencer campaigns; and unique experiential activations that bring disruptive CPG brands to life. We only partner with category leaders who, beyond selling something good, are doing good, too — brands that make this world a happier and healthier place.
Client Buzz
Covet PR has taken our media and influencer awareness and management to levels of maximum epicness. They are professional and timely with all conversations and represent our brand with utmost honor. They work unbelievably hard and truly care about the brands they partner with. Their passion is apparent with all interactions between our teams. We hope to grow with Covet PR for many moons and sit high atop the podium of life together.

Co-Founder and President, Epic Provisions

I can't say enough about our experience with Sara and the rest of the Covet PR team. As a brand new company in a very crowded beauty and personal care space, they were able to get Kopari in front of the right people very quickly. In year one we've been featured in Allure, InStyle, Elle, Cosmo, People, Refinery 29 and numerous other media outlets. Their dedication, hustle, and commitment have truly exceeded my expectations...and they're cool people too!

Co-Founder and CEO, Kopari Beauty

There are PR firms out there, and then there's Covet PR. This team operates on a whole other level — they're wildly creative, insanely hardworking, and always thinking outside the box to help elevate your brand. They understand the crazy entrepreneurial mindset and share our passion for explosive growth. Covet PR has secured press coverage that we never could have imagined, and we honestly think of them as an extension of our team. Their depth of knowledge of the natural foods industry is unparalleled, and I can't imagine a better PR partner for the long haul.

Co-Founder and CMO, Birch Benders

Having worked at several start-ups, every dollar counts. So when you hire a PR agency…you measure success by results (not just effort). Covet PR gets this and doesn't require huge event budgets to create news, they hustle and leverage their connections, creativity, and resources to find the angles that breakthrough. They are true members of our marketing team providing insight, access and a passion for our brand that goes beyond the typical agency-client relationship. Covet PR just gets it. They're the best I've ever worked with.

Former CMO, CORE

The Covet PR team has an unmatched entrepreneurial spirit and drive to execute. They're detail-oriented, transparent, and extremely hard-working. Covet PR understands how to build a brand from the ground up - especially as a startup in a crowded space. Their talented team and genuine passion for their brands makes them best in class. We're so grateful to have Covet PR on our team!

Director of Communications, Banza

Covet PR is a true extension of our brand/company.  The ownership the team exhibits is genuine, their excitement is palpable, and their execution is flawless.  Actionable pitches and follow through have driven fantastic results in both short lead and long lead media, and their ability to truly listen to what we need as a brand has made the investment one that our entire management team can get behind.  Great team of sharp, personable, and knowledgeable folks - who get the job done.

CEO & PRESIDENT, BARNEY BUTTER

The Covet PR team is a group of incredibly passionate, switched-on and forward-thinking people. They are truly an extension of our team, always willing to jump in no matter the task, with a smile and a way to take things to the next level. It's truly clear their brand partnerships are as meticulously crafted and maintained as their industry + publication relationships. It's amazing to have such a solid foundation of commitment and experience to rely on in this ever-changing world of media.

FRANK BODY, MARKETING DIRECTOR

"How do we feel about Covet PR? THEY-F%$&ING-ROCK! Working with Covet PR and our dedicated team has completely changed our perception of PR. We've worked with a handful of PR agencies in the past, but the Covet PR experience isn't even in the same ballpark. It's far beyond. Our Covet Team has woven themselves into our brand and become a noteworthy part of our exceptional growth. Since engaging with Covet PR in July 2018, our earned media revenue has more than tripled. We've been featured in the nation's top publications like Yahoo!, Well + Good, Allure, Refinery29, Forbes, LA Times, Health, Best Products, InStyle, Glam, Medium, PopSugar, Cosmopolitan, Buzzfeed & The Washington Post. In 2018, our brand, Sunday Scaries, even earned the top three positions from Google Keyword Rankings for "Breakout Search Keywords" in our category. But beyond the press, Covet PR has been integral in developing our growth strategies. Our recent Covet-led product launch campaign included NYC desk-sides with top editors, a skydiving publicity stunt with editors and highly-publicized panel in the Hamptons. So yes, we're truly grateful and humbled. If you're reading this testimonial and still need convincing, just ask Sara Brooks for either of our cell phone numbers, and we'll gladly hop on a call."

Founders of Sunday Scaries.

"As a start-up brand trying to revolutionize a marginalized industry, it can be challenging spreading your mission in a way that makes others see you eye-to-eye and want to hop onboard themselves. Covet was able to turn our pipe dream into a cult phenomenon. We couldn't thank them enough for their hard work and constant dedication and would full-heartedly recommend them to other companies who want to see tangible results."

Founder & Ceo Bev
Sign up for our monthly Newsletter!